2013 Summer Session:
Session Dates: June 17th - July 29th (7 weeks of Classes)
Tuition: $70.00 ($10.00 per class, may be made in 2 installments)
Registration Dates: Begins Monday May 13th, Please call or e-mail to register
Please click on the "Classes" tab for the Summer Session Class Schedule. Schedule is posted at the top of that page.
2012-2013 Class Registration
At this time, all classes in the Spring Session are full. We have placed the final order for Recital Costumes and have begun routine preparation for the 2013 Spring Recital. Summer Session Class Information will be posted in late April with classes taking place in June & July. Please check back then for more information and we hope to see you for the Summer Session.
If you would like to be added to the e-mail list for Summer or Fall Class information please e-mail us at thestudioforcdt@yahoo.com.
2013 Spring Recital:
Graham Middle School Auditeria
Friday May 31st, 7:00 p.m.
Saturday June 1st, 7:00 p.m.
**Dress Rehearsal Thursday May 30th @ 5:30 p.m. All Students will perform both nights of Recital**
RECITAL TICKETS ARE ON SALE NOW IN THE OFFICE!!!!
$10.00 Reserved Seating
$6.00 General Admission
OPEN GYM:
Open Gym will be held Thursdays from 8:00 p.m. - 9:00 p.m.
$5.00 members/$10.00 non-members
All non-members need to have a liability form completed in order to participate. This form can be found on the "Forms" tab.
Home of the 'STUDIO ALL-STARS' Urbana's First & Only competitive cheer program!!!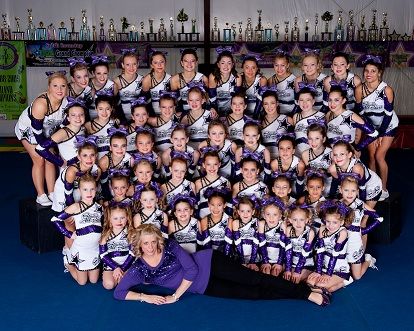 Please check STUDIO ALL-STARS tab for information regarding our 2013-2014 year!